Our Mission
---
American Heritage Publications believes in the power of history to inspire and inform the present, and believes in the inherent intelligence and creativity of teachers and students. We publish plays, teaching guides, audio plays and other products focused on presenting early American history as the revolutionary, significant, and dynamic subject that it is. We are here to encourage teachers and students to breathe life into the characters, events, and moments that have helped to shape who we are today, and who we can become tomorrow.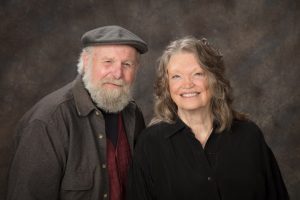 Who We Are
THOMAS N. MILLS
---
With a deep understanding of drama, and a profound passion for history, Thomas N. Mills created a series of plays about the founding of America that would reach hundreds of thousands over a period of years in one of the nation's iconic theme parks.
Taken primarily from original journals, records, and documents, his four original plays – The Gathering Storm, Independence Now! A Rising Sun, and A Voice for the People – surpassed literal transcriptions to transport audiences into the living, breathing historical events as though they were happening in the present.
Knott's Berry Farm is one of California's most famous theme parks, with visitors from all over the country, and the world, visiting annually. Within the park is a special area known as Ghost Town, the design of which is to bring history alive. To this end, the Bird Cage Theatre, and its Bird Cage Players was a company of professional actors and musicians that performed a variety of theatrical experiences at the park every day throughout the year for over fifty years.
In addition to his work as a playwright, Thomas—known as Tim—became the Director and Actor-Manager of the theatre, and during his tenure a wide variety of historic dramas were produced. And unlike many other theatre companies, these shows were presented daily on a rigorous schedule that never the less enthralled audiences day after day, and year after year. Nineteenth Century Melodramas, such as The Streets of New York, Our American Cousin, and The Drunkard were presented, and during the winter holidays the seasonal plays of A Christmas Carol and The Gift of the Magi delighted visitors celebrating that special time of year.
The Bird Cage Players also participated in Knott's Berry Farm's Adventures in Education history programs with original productions of Trails West, Tombstone Alive! and a series of plays commemorating the American Revolution performed at Knott's brick-by-brick replica of Independence Hall.
Tim researched, wrote, adapted, and directed all productions. These slices of American history were presented to thousands of school children and their families, bringing history alive in Ghost Town and within the chambers of Independence Hall for many years. In this new audio format, it is hoped that they will continue to be enjoyed by many generations to come.
Tim's love of theatre began early. Born and raised in Columbus, Ohio, he was a member of the Upper Arlington High School Choir under Herbert Yenser, then majored in Theatre Arts at Santa Ana Community College in Santa Ana, CA under Lee Ford and Robert Blaustone, then at California State College at Fullerton under Edwin Duerr.
Soon he was appearing in leading and supporting roles in The Crucible, Twelfth Night, Carousel, The Worlds of Shakespeare, Wildcat, Luther, The Physicists, and enjoyed portraying a pine tree in The Bluebird of Happiness. His career in Broadway musicals began when he was in the chorus of South Pacific but by two years later, he'd made the leap to playing the King in The King and I.
After serving as a Personnel NCO in the U.S. Army, Tim resumed his serious pursuit of theatre by attending the renowned HB Studio in New York, where he had the opportunity to study under Herbert Berghof and Uta Hagen. Later, he toured the East Coast, Midwest, and Deep South with Nicolo Marionettes in Aladdin and His Magic Lamp.
Through the years, whether as a student or between professional performances, Tim has held many jobs. He worked at the Carlyle Hotel, Pinkerton Agency, and Barnard College. He worked on construction, at an organic farm, and drove limousines. But his philosophy is that each of these jobs helped give him a clearer understanding of human behavior and that each has helped him become a better actor and writer. His abiding interest and passion has always been in theatre.
Beverly Manning Mills
---
Weaving together an in-depth expertise in Instructional Design and Technology with a passion for connecting interactively with students, Beverly Manning Mills helped bring to life one of the most vibrant and transformative educational experiences available to young people in major American theme parks. Partnering with her husband Thomas N. Mills, she created the education components that integrated with his plays to place young people in the very footsteps of the historic figures they studied.
Beverly has a long history of working with theme parks, though it began unusually—with exotic animals. Her love of wildlife led her to work with and care for exotic animals being used in the motion picture industry, including the Ivan Tors productions of Gentle Ben, Daktari, Cowboy in Africa, and commercials that included the Dreyfus lion, the Mercury cougar, and the Enco tiger When asked if she could develop animal attractions for a failing Magic Mountain in Valencia, California, she realized she would have the opportunity to share her knowledge by developing an interactive show featuring a wide variety of exotic animals called Animal Chatter in the park.
With the theme park shows proving their success with capacity and even overflowing audiences, she was invited to develop Assembly Programs that were presented to schools throughout California. "The love of animals is a love that is shared by all," she explained. "There's a great desire to understand animals—to learn about their unique characteristics, and their personalities. I believe people have a deep need to feel connected with animals, with nature, and the environment."
Her next assignment was to develop a successful turn-of-the-century craft village, which brought to light her love for history, and the transformative value of interactive experiences for audiences and visitors. This insight expanded when she was asked to bring Ghost Town at Knott's Berry Farm, the well-known historic theme park in Buena Park, California, "alive" with storytellers and craft demonstrations.
This proved so successful that Beverly was challenged to find a way to increase attendance at the park during the winter months. Her creative solution was to develop Adventures in Education tours for school children in history, science, and the arts.
With the Bicentennial Celebration of the U.S. Constitution around the corner, Beverly went to Ghost Town's historic Bird Cage Theatre and asked the manager, Thomas (Tim) Mills, if he could put together a play that could be performed in the chamber of Knott's replica of Independence Hall in commemoration of the event. Two weeks later, Tim came up with two proposals, and the one that was selected became the first in a trilogy commemorating the story of the founding of America. A Rising Sun was enthusiastically received by visiting historians, teachers, students, and the general public as well.
Bringing History Alive was added to Knott's Adventures in Education programs with historical reenactments, and two more plays – Independence Now! and A Voice for the People. Now the once-silent Independence Hall rang with the enthusiastic voices of school children.
The working partnership between Tim and Beverly became a personal one as they were joined in marriage, and the partnership thrived as Adventures in Education grew to include performances involving the Westward Movement at the Bird Cage Theatre, animal shows, an interactive Ranger Station, an interactive Discovery Center at Kingdom of the Dinosaurs, and Indian Trails, a celebration of Native America.
When Knott's was sold to Cedar Fair, a ride park, Beverly's next project was to become involved in developing educational programs for schools offering distance learning through web-based technology. With a B.S. in Instructional Design and Technology Summa Cum Laude, she has taught Grades K-12 and developed an award-winning, UNEP endorsed environmental program called Kids4Earth.
As education has continued to evolve, so has Beverly. With her body of experience in personal, interactive teaching, and the distinctly different distance-learning style of education, she is uniquely qualified to be co-creating this next iteration of of the dynamic Mills partnership, whose new company, American Heritage Publications, will offer the plays in Early American History once more—this time in a new audio format, which is at once theatrical, dramatically alive, and extremely portable.
A fourth play—The Gathering Storm—has been added to the original trilogy. And a new narrator for the series makes her debut in the form of Mercy Otis Warren, a historic figure who actually wrote the first published history of the American Revolution. "Is there an inherent value in connecting to our national history?" Beverly asks. "Yes, there are insights and lessons we can apply to our own daily lives. American Heritage Publications will bring these lessons to life for audiences of all ages."